72 Live/Work Lofts in the heart of
Downtown Los Angeles
[unex_ce_button id="content_9hw879ee3,column_content_gsndmxpgr" button_text_color="#919192" button_font="custom_one" button_font_size="14px" button_width="auto" button_alignment="center" button_text_spacing="4px" button_bg_color="#ffffff" button_padding="15px 60px 15px 60px" button_border_width="1px" button_border_color="#919192" button_border_radius="0px" button_text_hover_color="#ffffff" button_text_spacing_hover="4px" button_bg_hover_color="#919192" button_border_hover_color="#ffffff" button_link="live@gretherandgrether.com" button_link_type="email" button_link_target="_blank" has_container="" in_column="1"]LEASE TODAY[/ce_button]
Discover sophisticated downtown living. Faithfully restored with modern touches, Grether & Grether is the latest addition to the heart of Los Angeles. This classic structure offers state of the art amenities, an expansive rooftop with breathtaking views of Downtown, and private access to exclusive retail and dining destinations. Grether & Grether has been redeveloped with every detail tailored in mind to create the perfect urban oasis.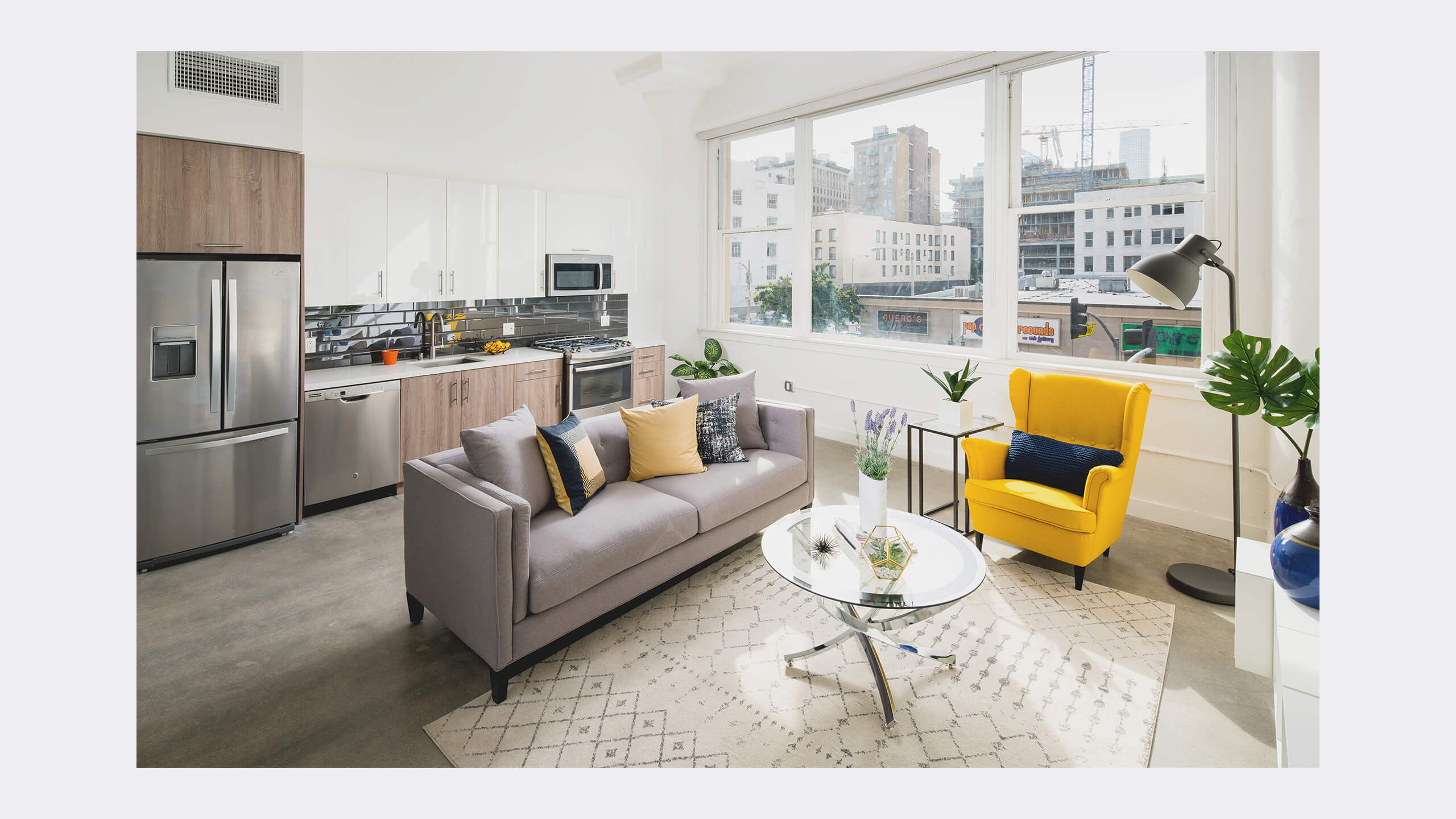 Tenants have 24-hour access to our communal lounge space, equipped with free wifi, pool table, lounge couches and conference table.
In addition to Santee Village, Grether & Grether is located in the heart of DTLA and is steps away from a collection of retail and dining options.
With the latest machines, free weights and fitness equipment, living a healthy lifestyle has never been more accessible.
Rooftop Features.
Our modern rooftop deck is a great place to hang out and meet fellow residents and includes several areas for leisure. The Dog Run is a lush, man-made, landscaped area for you and your dog to play. The Sun Deck includes a covered and uncovered wooden deck for exercise, sunbathing, and reading. The large jacuzzi is raised on a platform with expansive views of DTLA. The BBQ is a communal eating area for friends, family, and neighbors.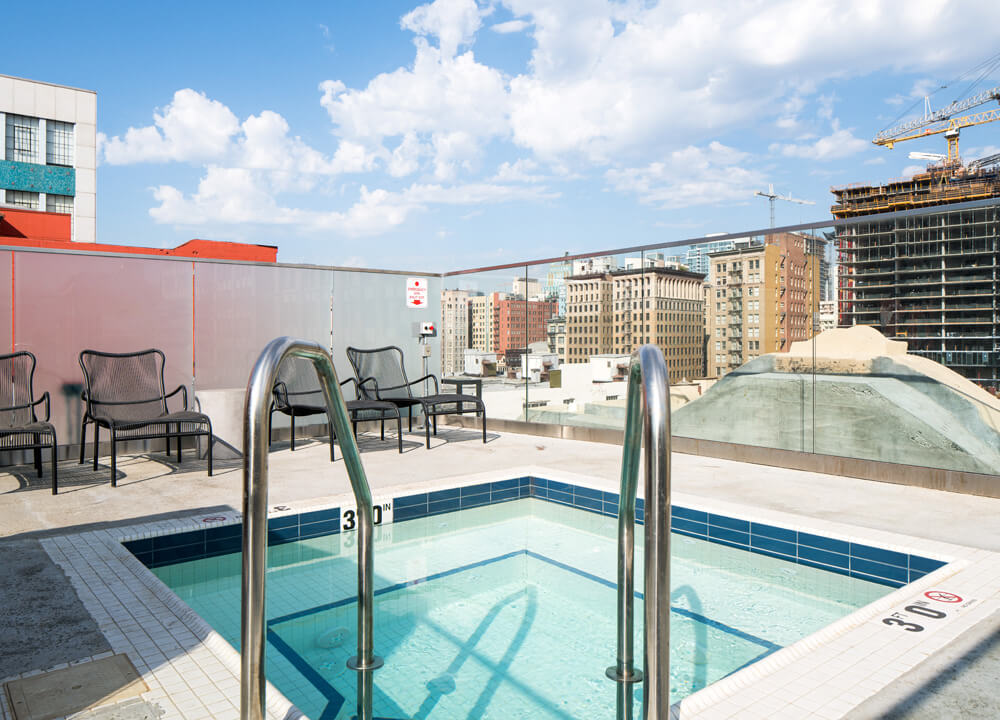 Our Community
Residents have exclusive access and are welcome to enjoy the Media Center with conference table and WIFI, Game Room with flat screen TV, pool table, and lounge area for their convenience. Parking on site and secured access to the building are available 24 hours a day.
The Units
All of our residential units have been designed to deliver convenience. Each unit comes with Washer and Dryer Units, Wired Internet, and access to every floor of the building. Our pet policy allows for cats and dogs with an additional deposit per pet - restrictions apply.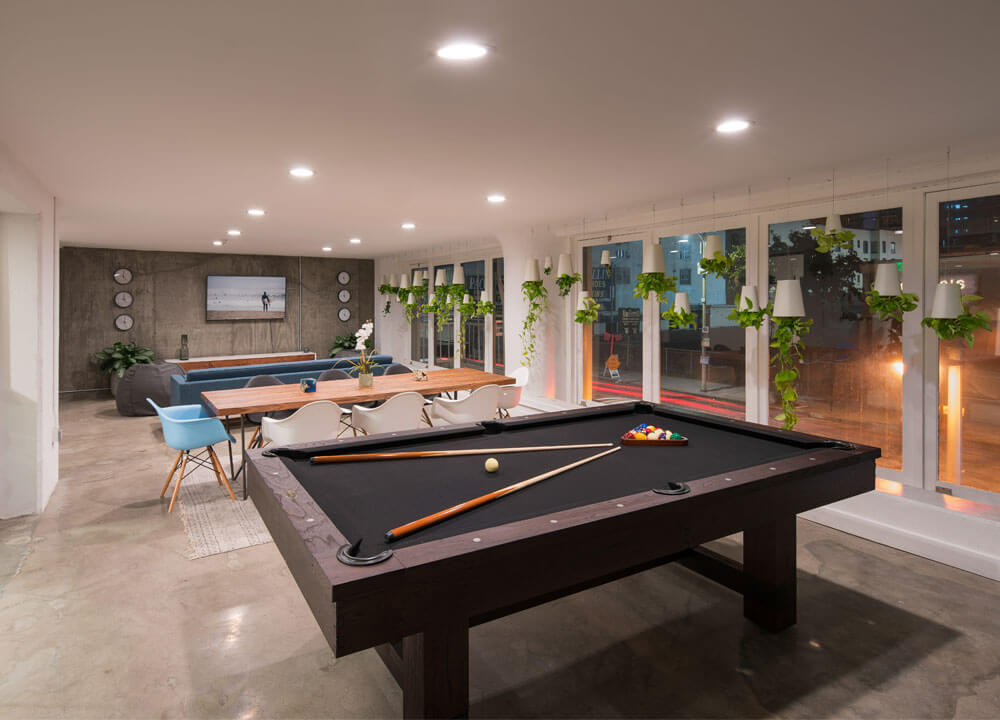 All of our residential units have been designed to deliver convenience, including Washers and Dryers in units, Wired Internet and access to every floor of the building.
Originally commissioned in 1921 by the Grether Brothers, and designed by John Montgomery Cooper, Grether & Grether is a registered Historic Landmark in Los Angeles' Fashion District.
To give our residents a sense of grandeur and history, we have passionately maintained the character and charm of this landmark destination that harkens back to LA's golden era of architecture.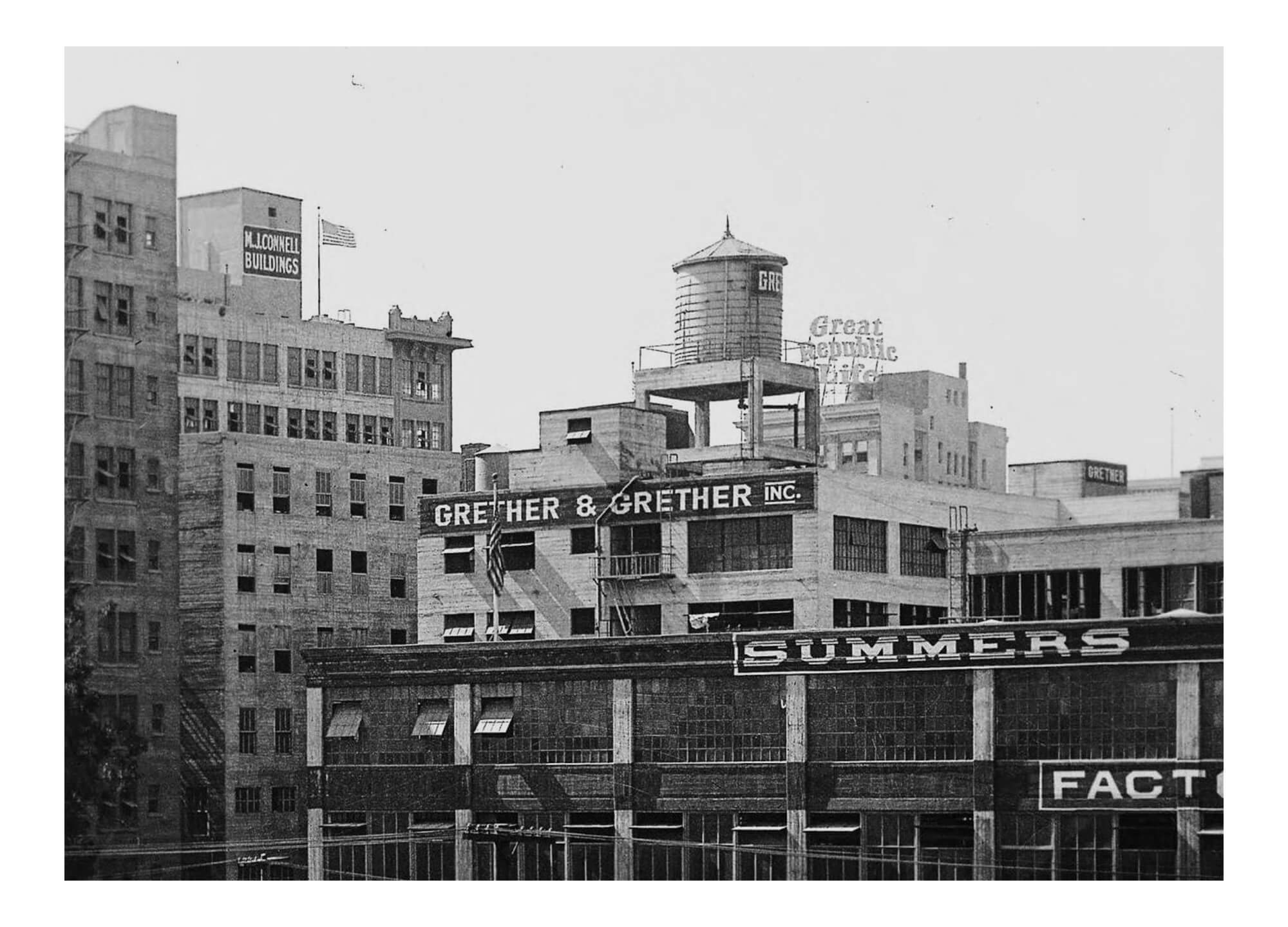 Nestled in between the Historic Core and Fashion District, Grether & Grether is walking distance to some of DTLA's most exciting offerings, and a short bike or car ride to Little Tokyo and the Arts District.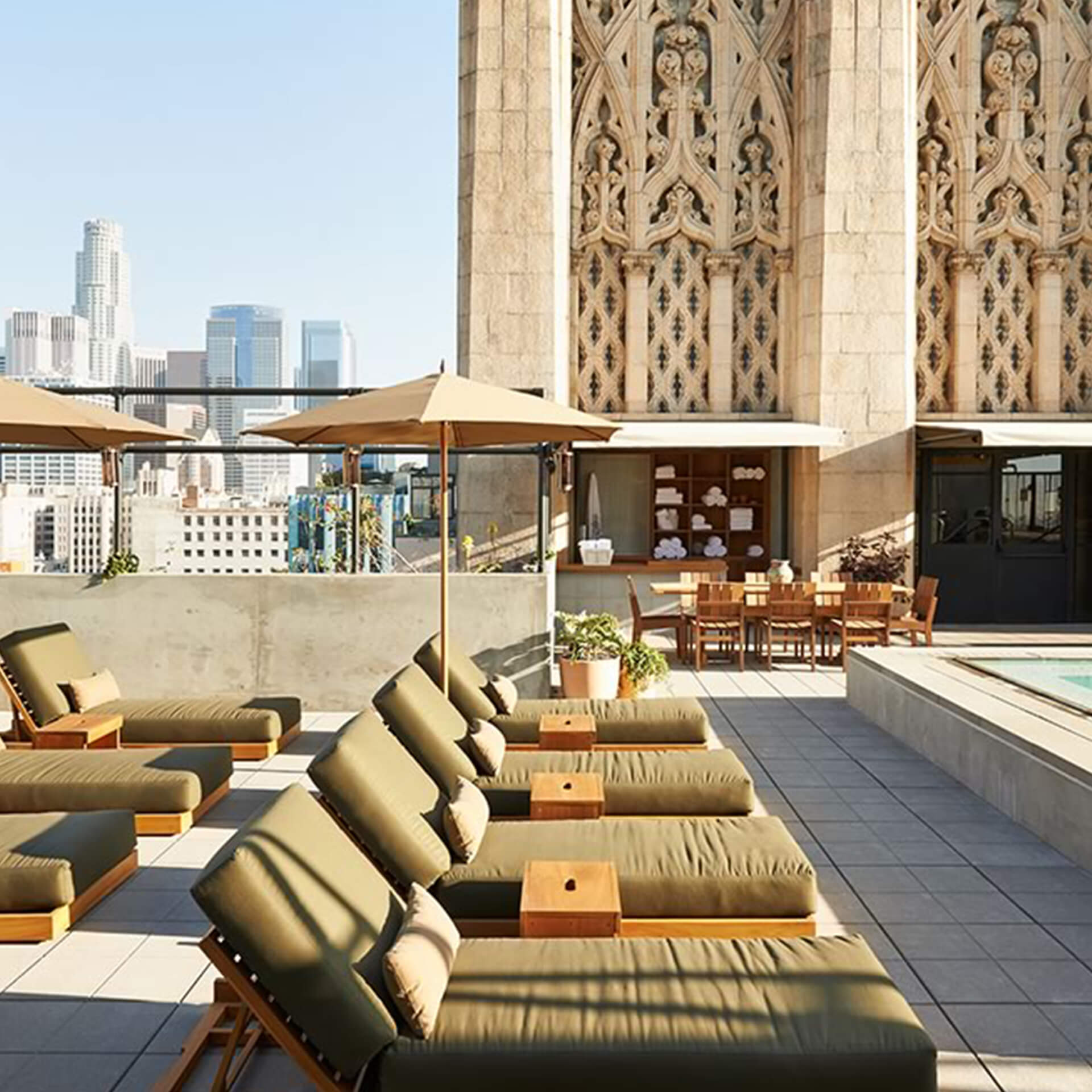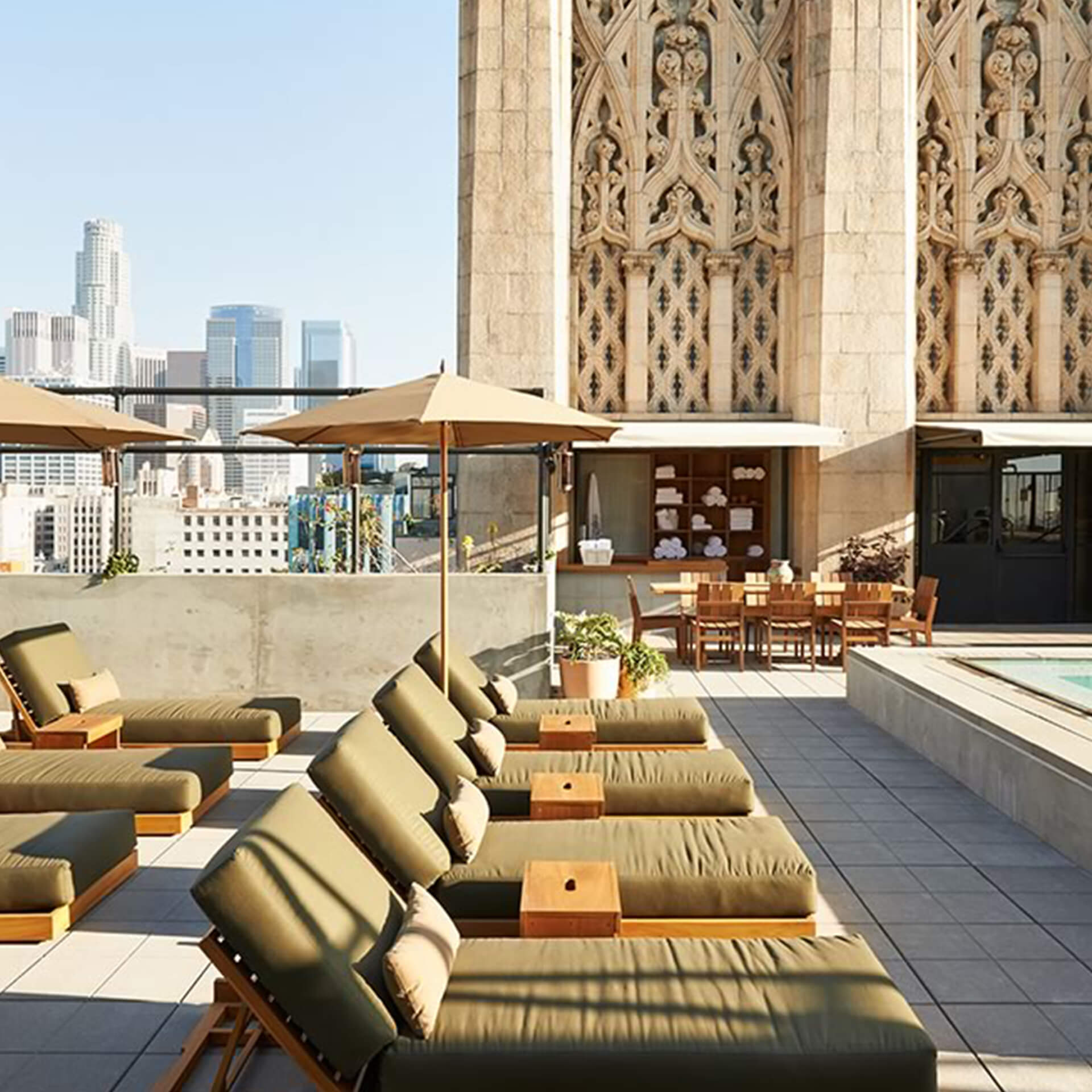 Enjoy cocktails and a beautiful view from the rooftop lounge or experience a world class concert within the theater located in this majestic hotel.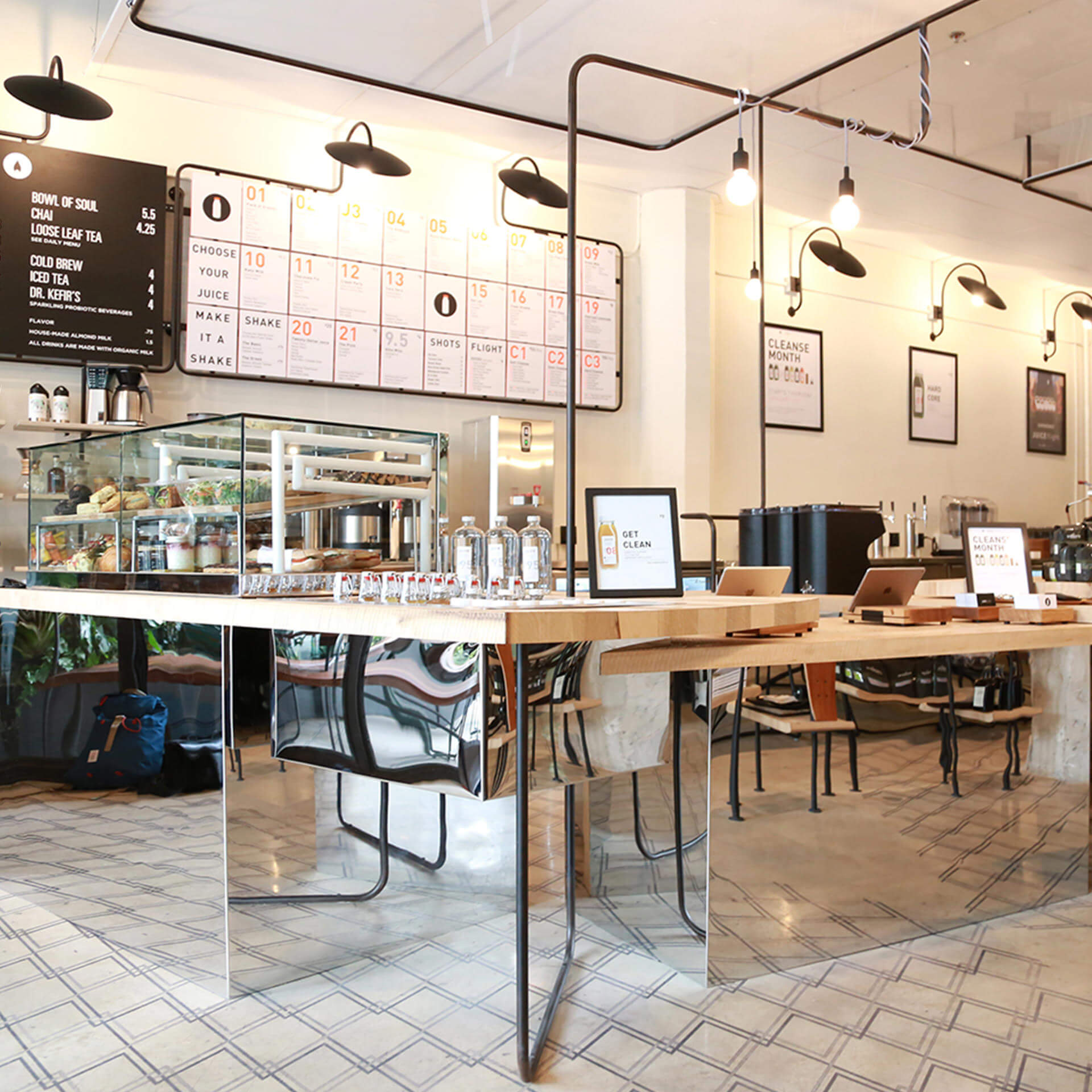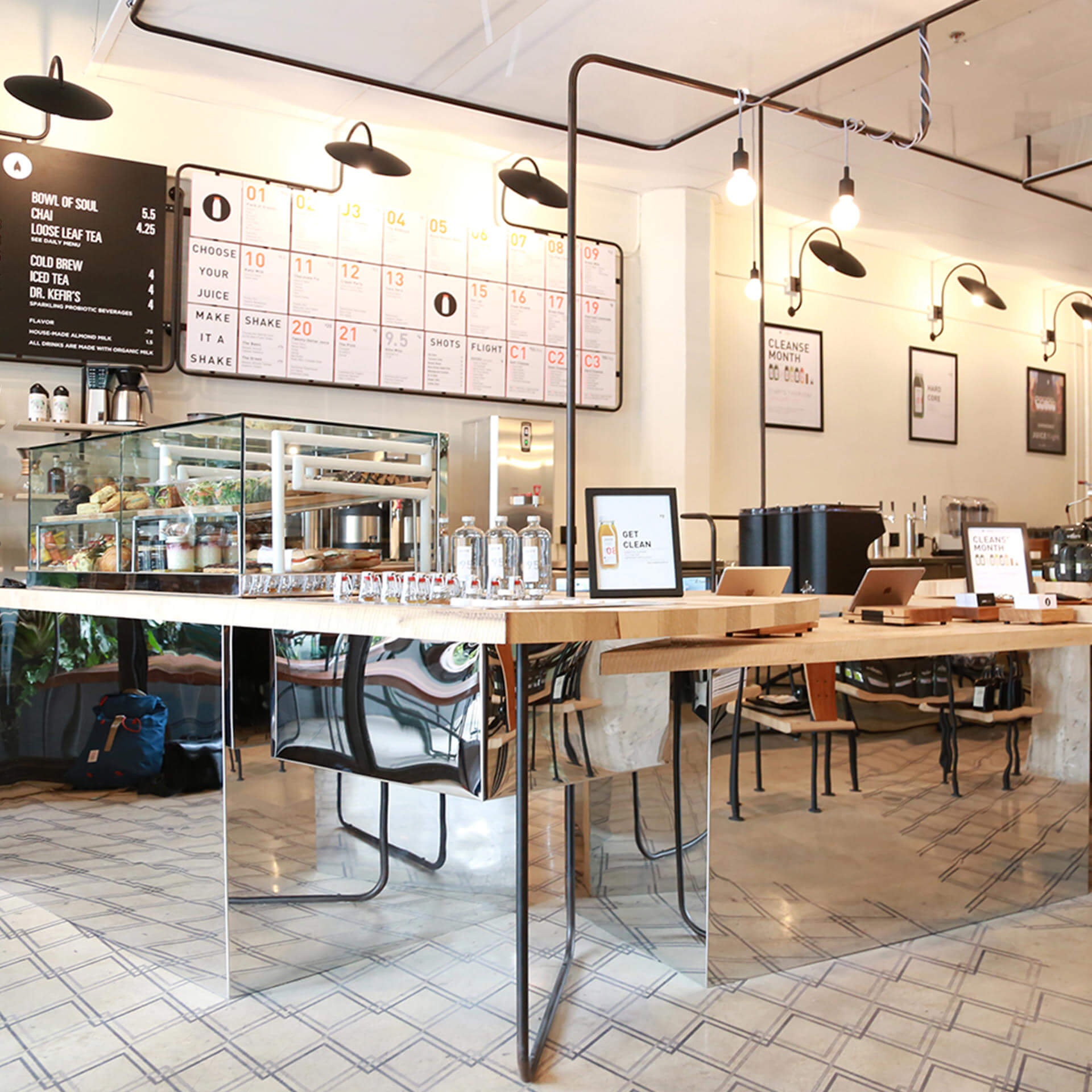 This NorCal chain offers some of the best sourced brews in town. Great for grabbing a cup on the go or posting up and getting work done.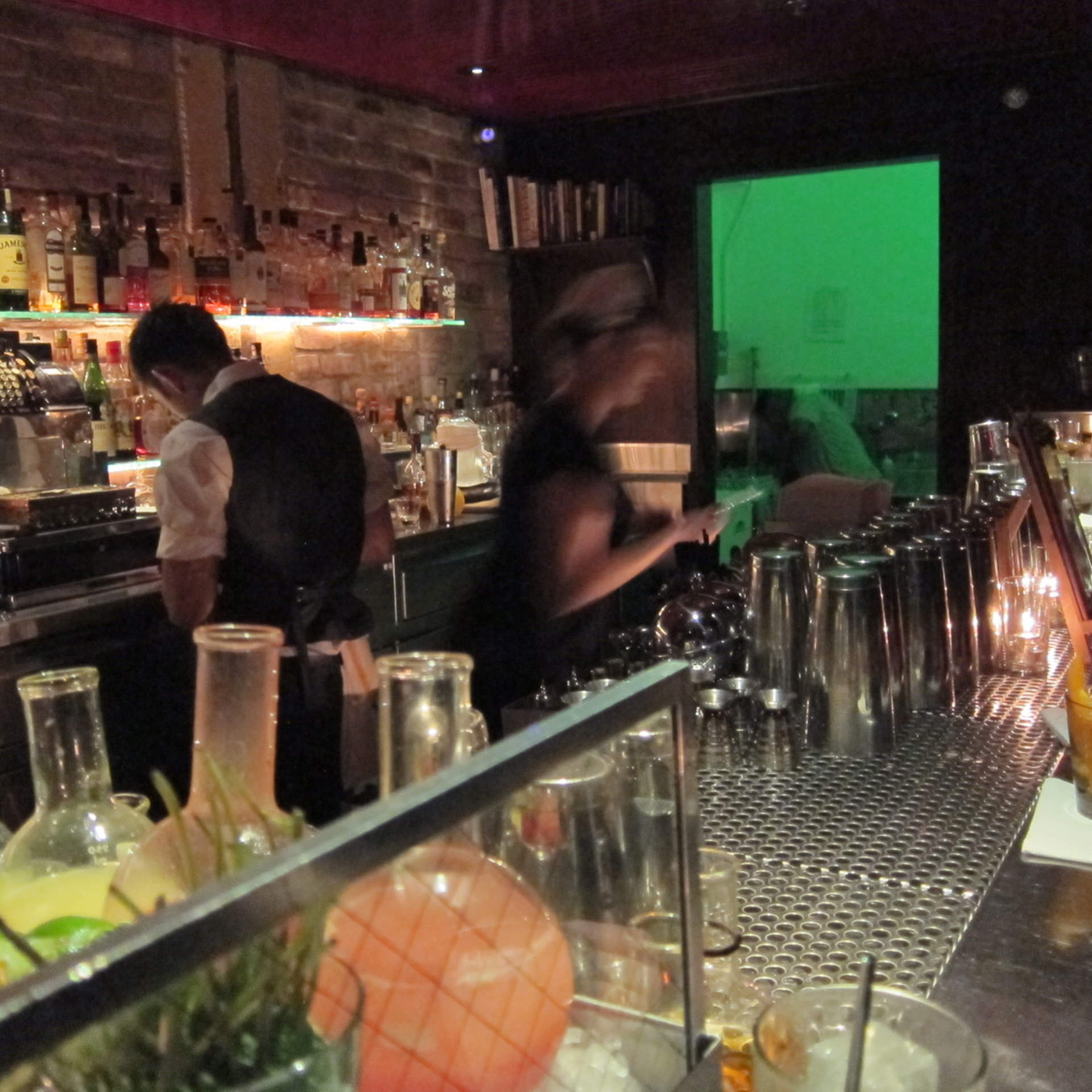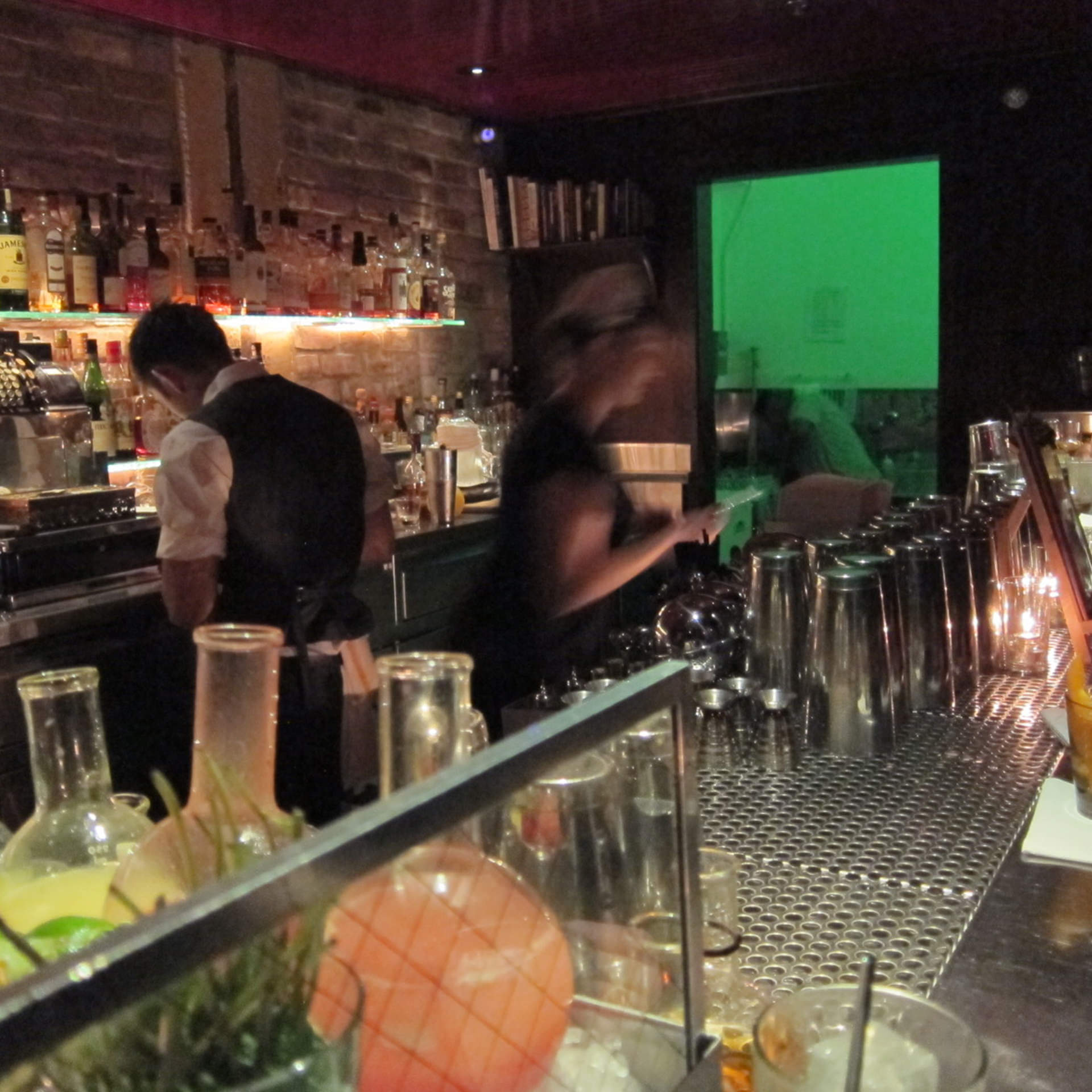 Hidden in the back of Cole's, this space feels like an authentic 20's speakeasy — sample a concoction from one of the talented mixologists.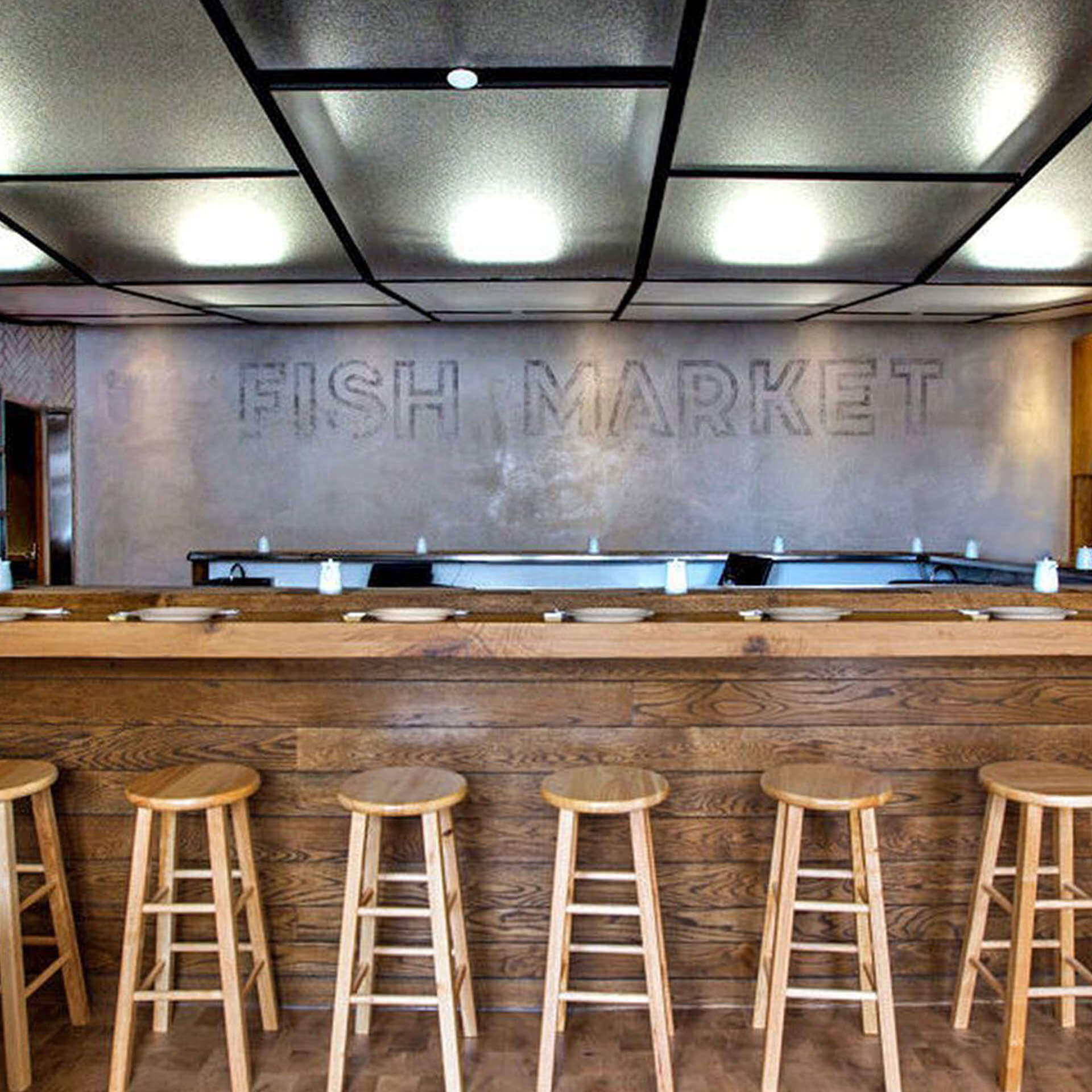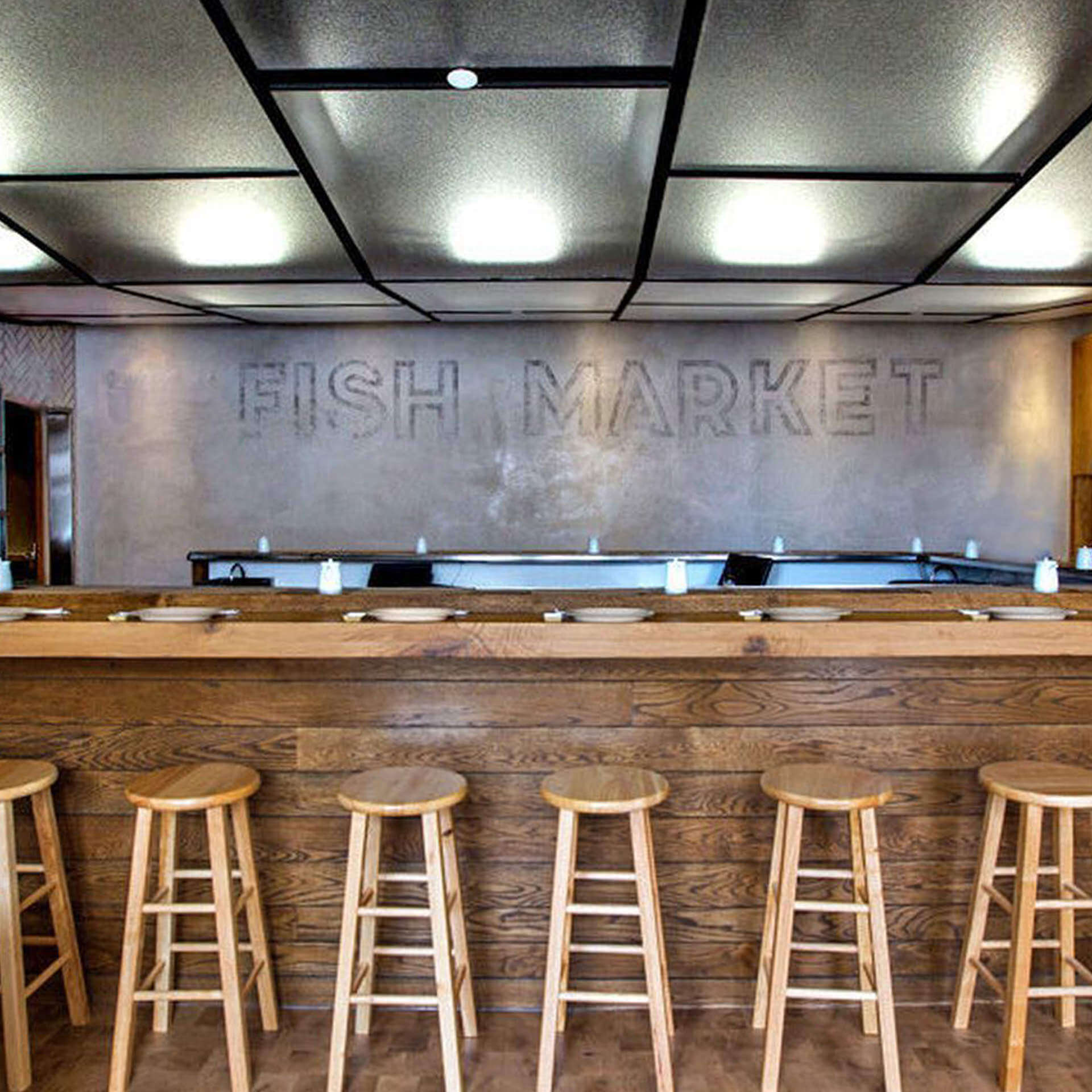 LA knows more than a thing or two about good sushi. Try any of the hand-rolls at our favorite spot for a quick, inexpensive bite.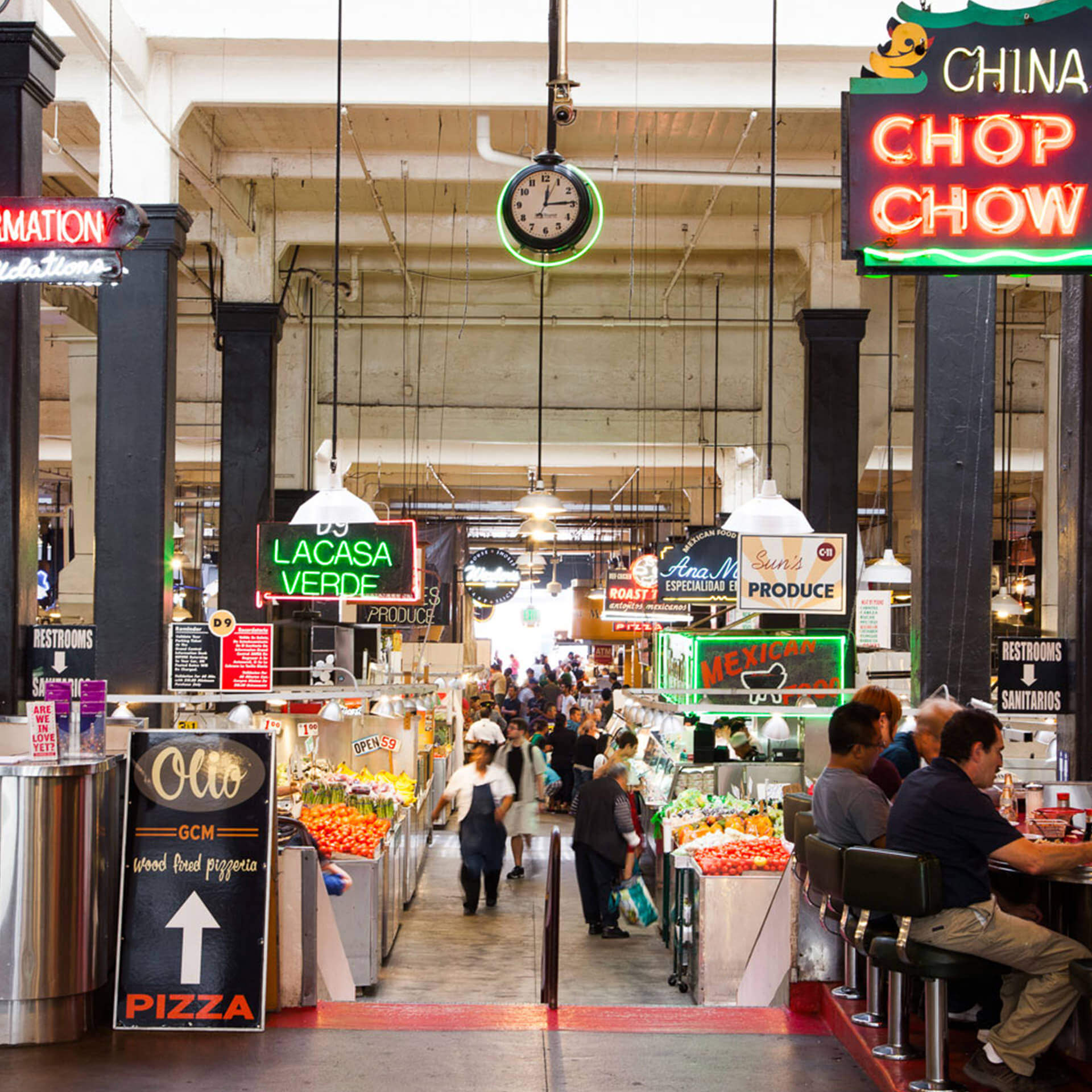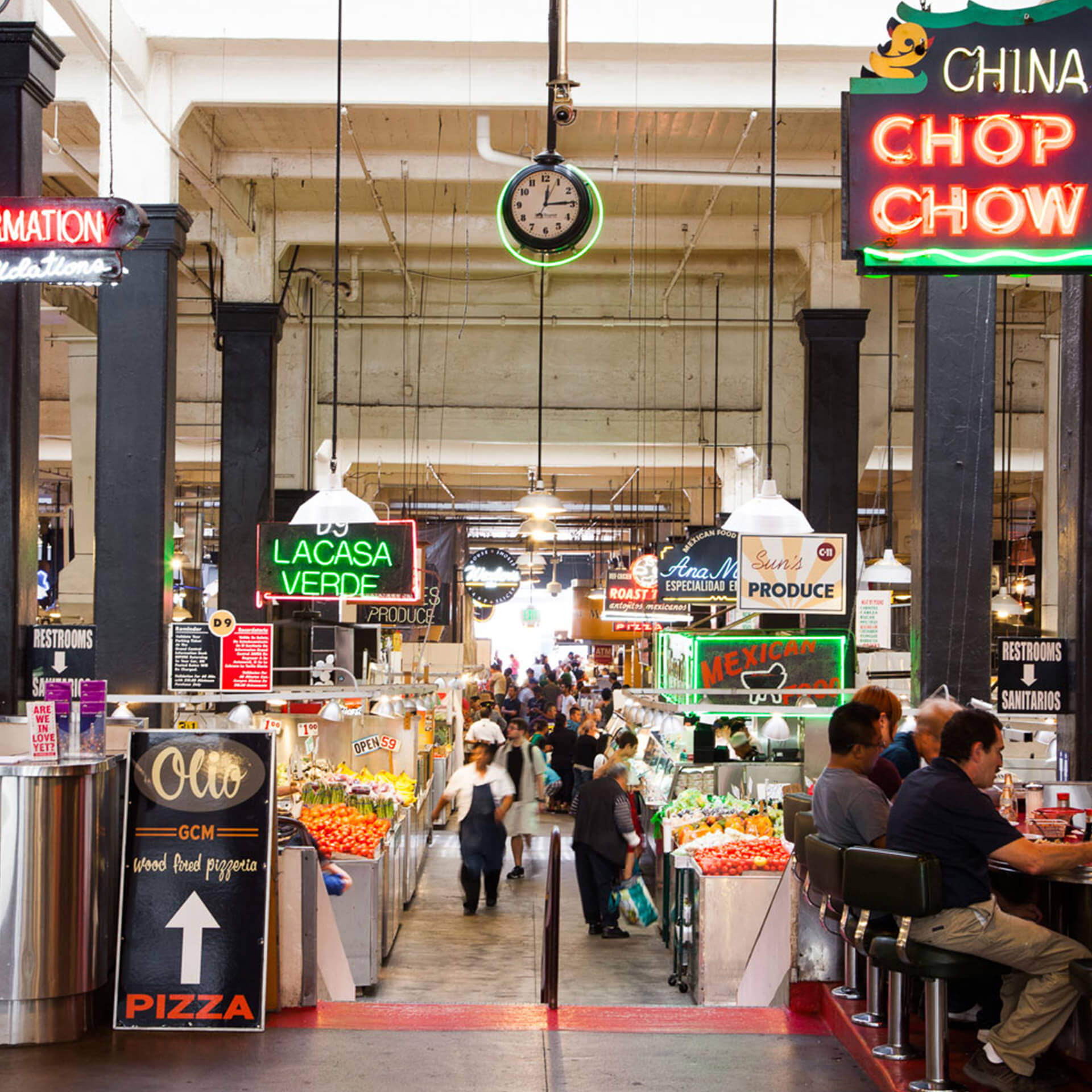 Indulge in LA's diverse culinary scene by visiting this foodie emporium. Established in 1917, this market has reflected the changing population of DTLA. Grab a Reuben at Wexler's or a Pupusa at Sarita's Pupuseria.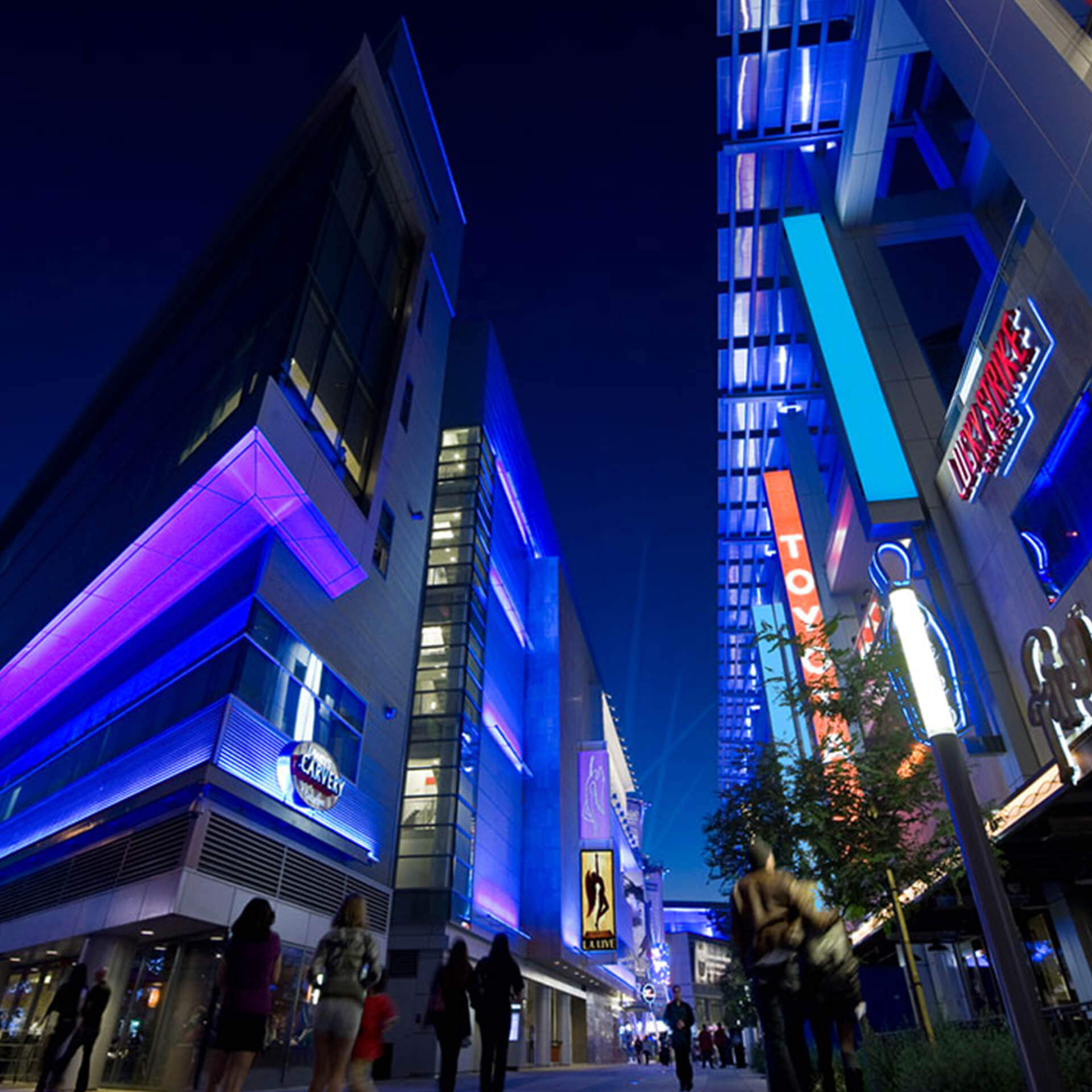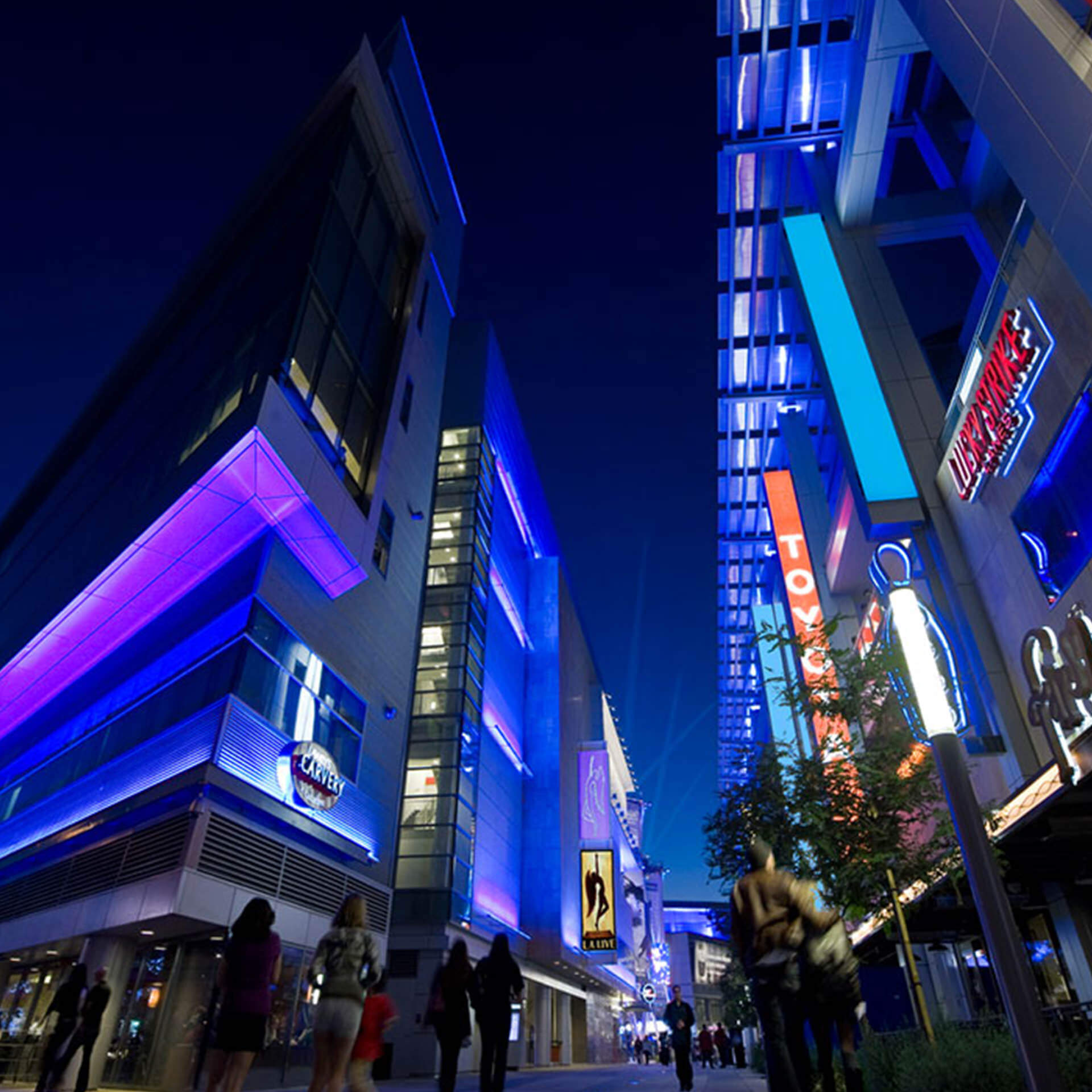 With over 20 different restaurants, 6 concert halls and a constant stream of rotating outdoor events, residents all across South California flock to this entertainment mecca for a great time.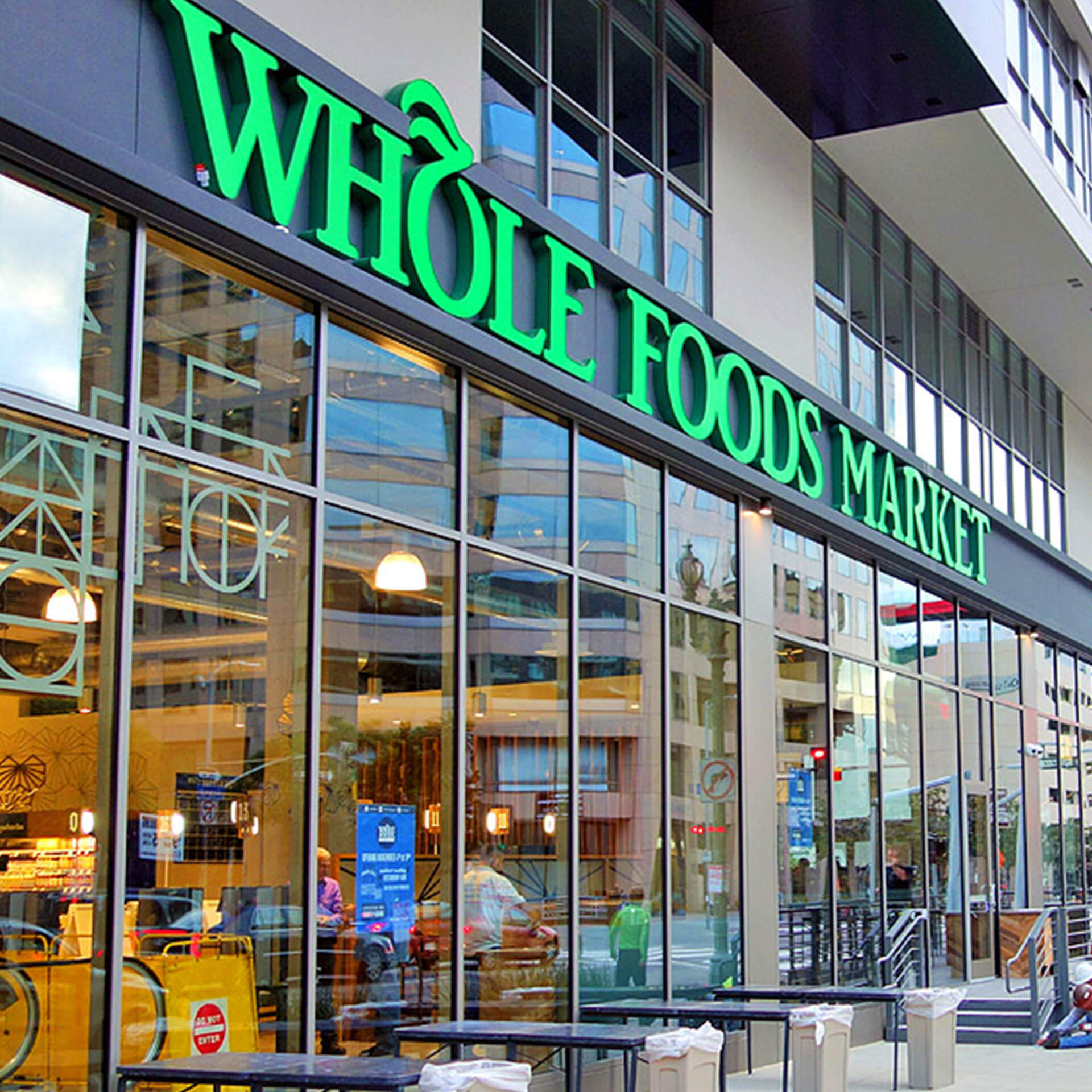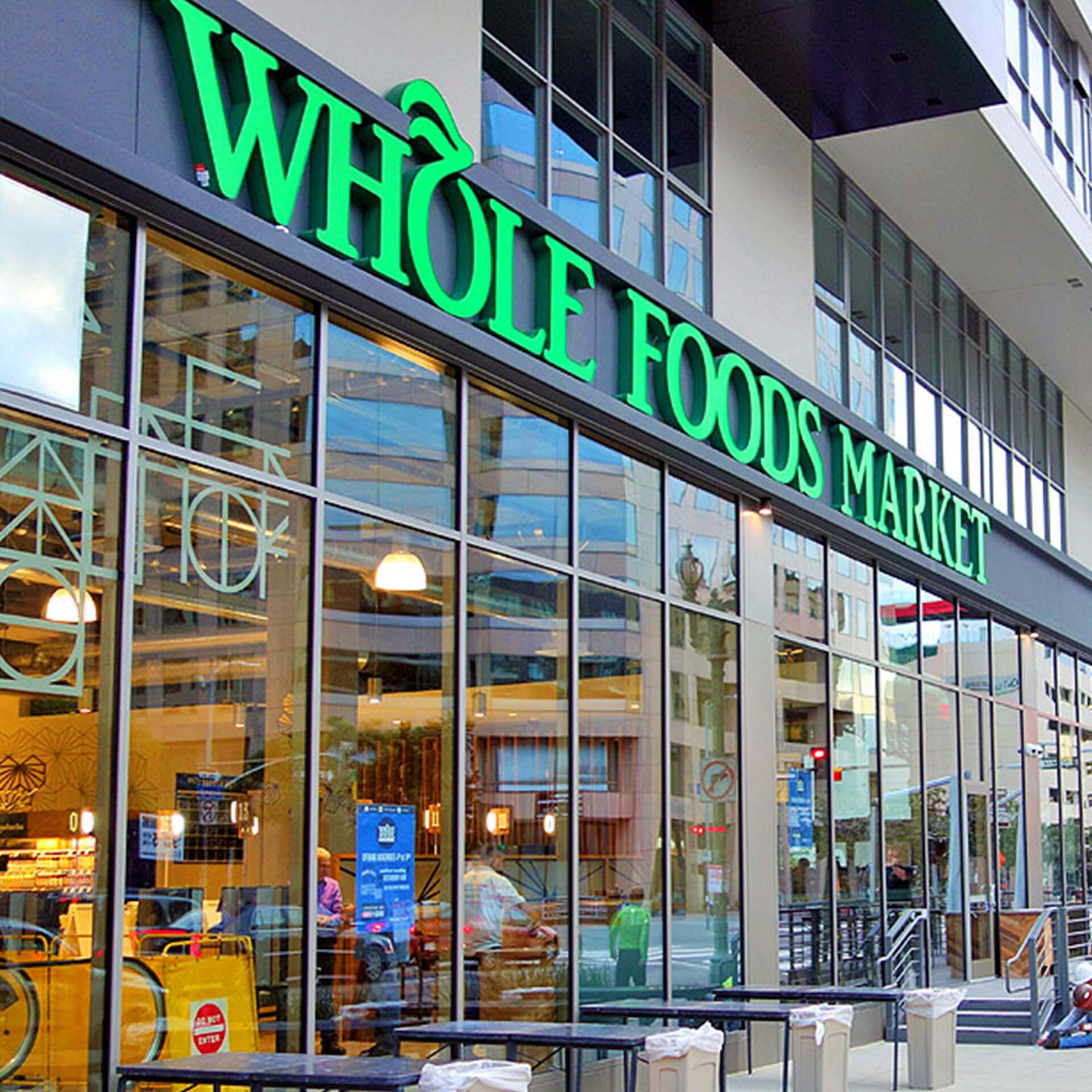 Stop by this neighborhood favorite and healthy staple. More than a grocery store, and select from a broad range of organic produce, sustainably raised poultry, health conscious remedies and to-go meals.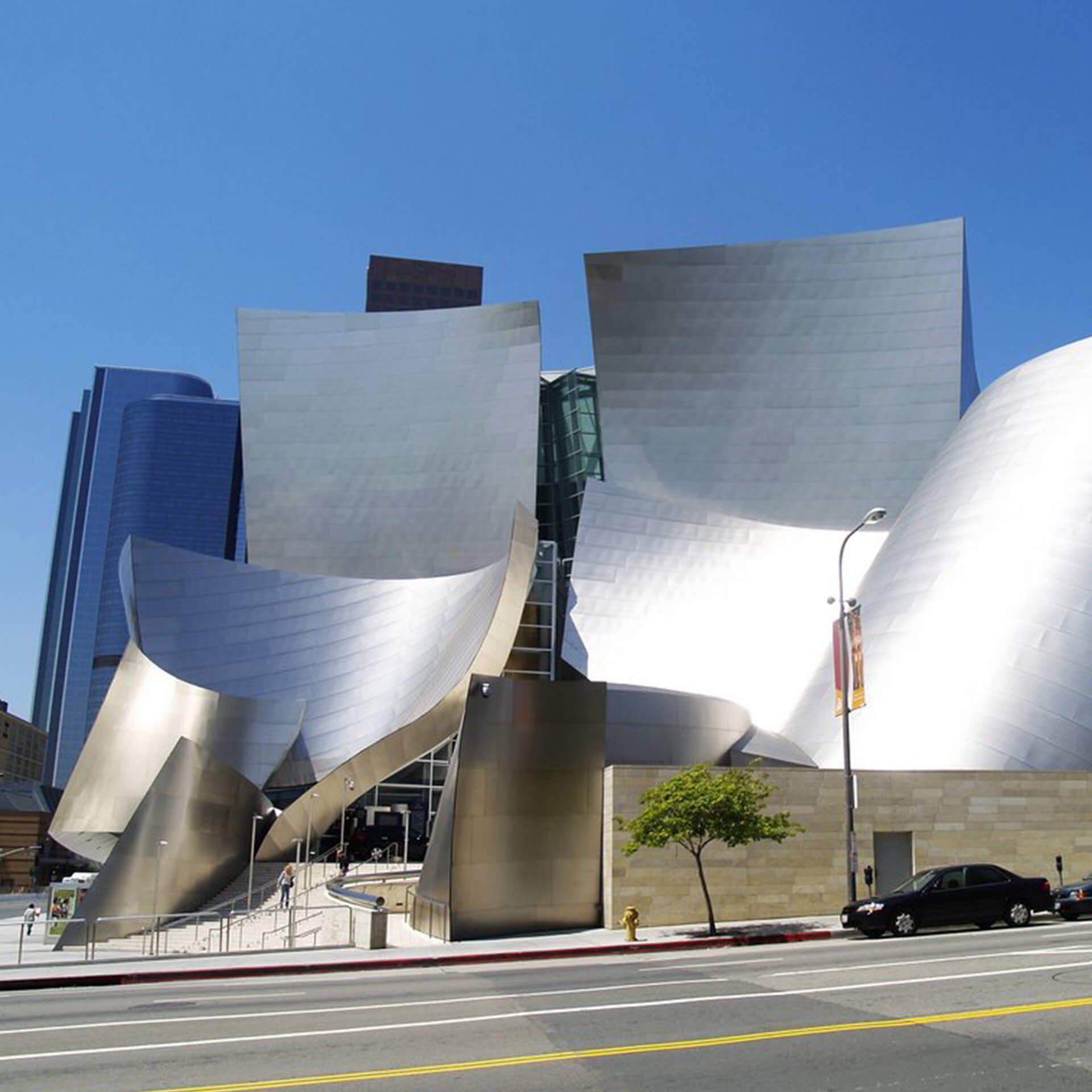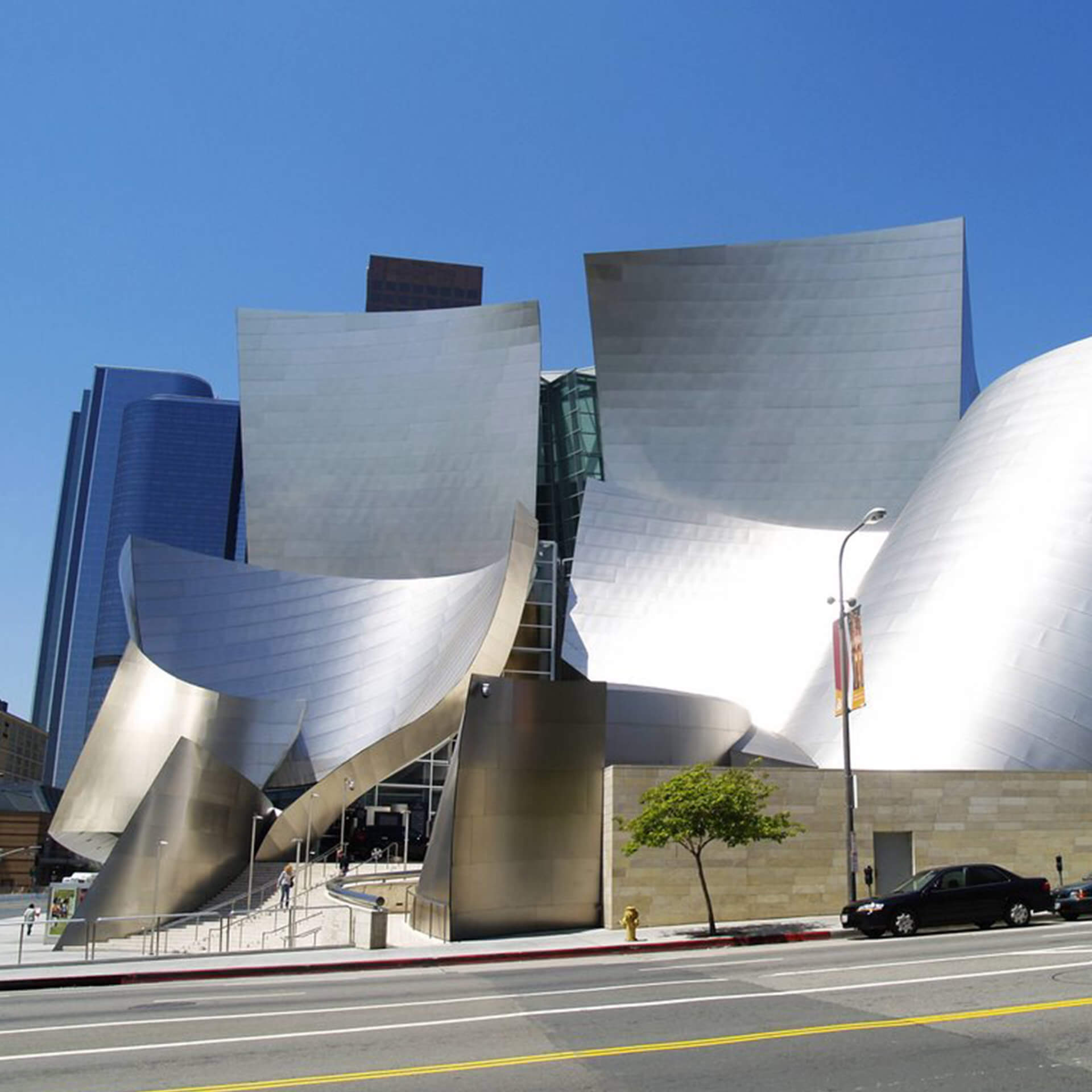 Listen to the LA Philharmonic or the Los Angeles Master Chorale in this breathtaking Frank Gehry venue. Praised for its unparalleled design, this is one of the nation's prized homes of the acoustic arts.